Another fun thing to swap is foam pieces! You can also die cut foam with your sizzix or sidekick machine. BUT you can also cut it with your cricut and a new deep cut blade! That's how I cut these. Depending on the thickness of the foam, it might leave a little rough edges, but I think it gives the piece character :)
I forgot what cart I used for this frame. But isn't it cute?
Just circles with a gold heart and stickled.
I think this is the Indie Art Cart. Accented the heart with a clear skittle :D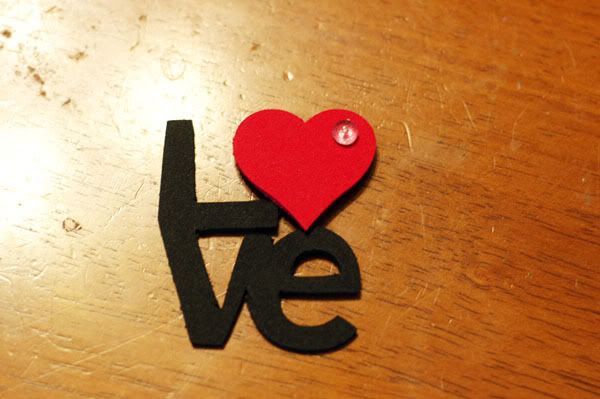 Stretch Your Imagination Tree with circles for the "foilage" and added red brads to look like apples.