Here we are again, at the Scrap Blog Hop!

We are celebrating Mother's Day at the Scrap Blog Hop, any project or LO.

This is what I did.. I really dislike this picture of me.. but it's the only one from this trip to Ojai with my mom that I have..
My mom and I went to the Ojai Spa and Resort. It is gorgeous there! Look at our view from our room! It was a nice and relaxing Mother's Day and we spend so little time, just the 2 of us, it was nice to spend it together. I don't think I tell her enough, how much I appreciate her.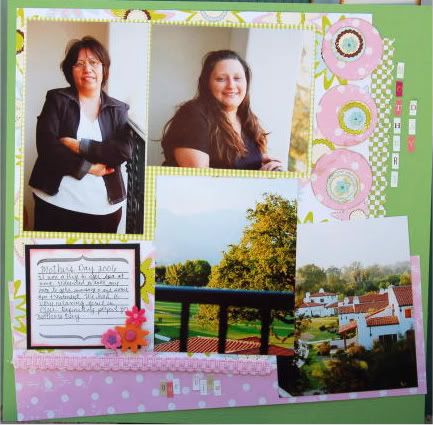 Hope on over to
Ashley's
blog to see her special project! And keep hopping to see all the talented work of our hoppers!