I know you are all waiting to hear who won March's RAK.. Give me a minute. I'm working out the details of April's RAK so I can put that up too.
In further news, I'm in the final two of Scrap Idol!!!!!!!
No freaking way?! How can that be? I am so excited, I never even thought I'd make it past week one. But I can at least say I am happy to be here, it's made me think outside my box and these are some of my favorite layouts ever.
Here was my entry for this past week.
It was a color scheme (can you pick it out? hehehe)
It was an emotional challenge for me, because when I saw the color scheme, I knew I had the perfect paper. It's been sitting in my stash for over 3 years, unable to scrap the pictures the paper was intended for. But I did it.. Through tears and all, but it was complete.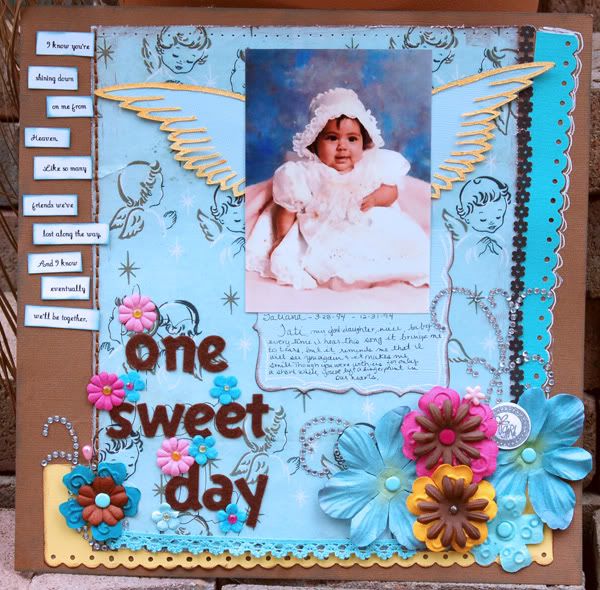 (if you wanna see a slightly bigger version, click on the pic)