I think it's funny, that I love to scrapbook, but am not crafty..LOL, so cards aren't really something I work on.
I tried a couple of different things with my Christmas cards this time. Well I managed to get two done. They are eh. I am working on a new model, and hopefully can post those tonight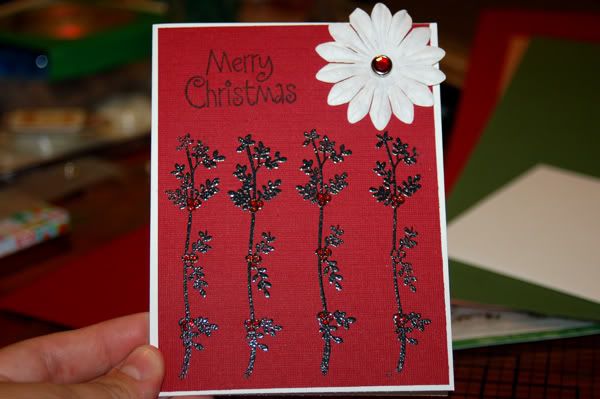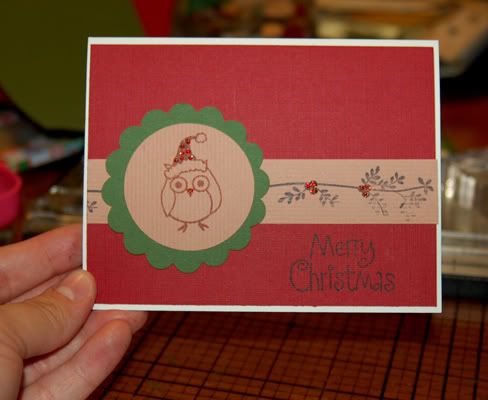 I am obsessed with owls at the moment. So I have these cute stamps from Hero Arts that feature Christmas owls, aren't they the cutest!!!